1.Eiffel Tower
Address: Champ de Mars, 5 Av. Anatole France, 75007 Paris
Opening hours: daily 9:30-22:30
Prices: €2.70-26.80
Date of creation: 1889 r.
What the attraction includes: climb to the top of the highest point in Paris, observation deck.
Website link: https://www.toureiffel.paris/fr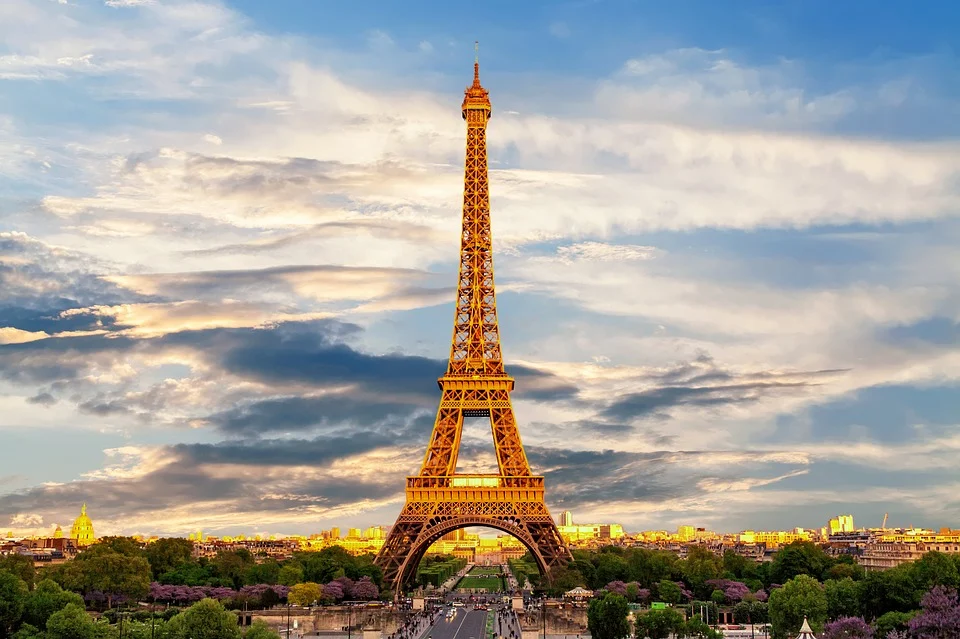 Eiffel Tower is one of the most famous and beleaguered monuments in Paris. Weighing in at approximately 10,000 tons The building is constructed entirely of wrought iron. The entire building has several terraces and viewpoints at different heights. From each of them we can admire the beautiful panorama of the city spreading all around.
The Eiffel Tower itself was built in the 1889 r. for a world exhibition to commemorate the French Revolution on the 100th anniversary of the outbreak. After 20 years, it was planned that the structure would be demolished, but its builder categorically disagreed.
The following were established there at the time aerodynamic and meteorological observatory and finally the tower remained in place. It has remained that way to this day and has become one of the most recognizable monuments not only of Paris itself, but of all of France. As for the price of entry to the Eiffel Tower, it all depends on how you want to climb it (by stairs or take the elevator) and whether you want to get to the very top or the 2nd floor.
2.Louvre
Address: Rue de Rivoli, 75001 Paris
Opening hours: 09:00-18:00 except Tuesday
Prices: 15-17 €
Date of creation: 1793 r.
What the attraction contains: the museum's collection includes some of the greatest masterpieces of art, i.e. the Mona Lisa, and there are more than 350,000 exhibits in the museum.
Website link: https://www.louvre.fr/en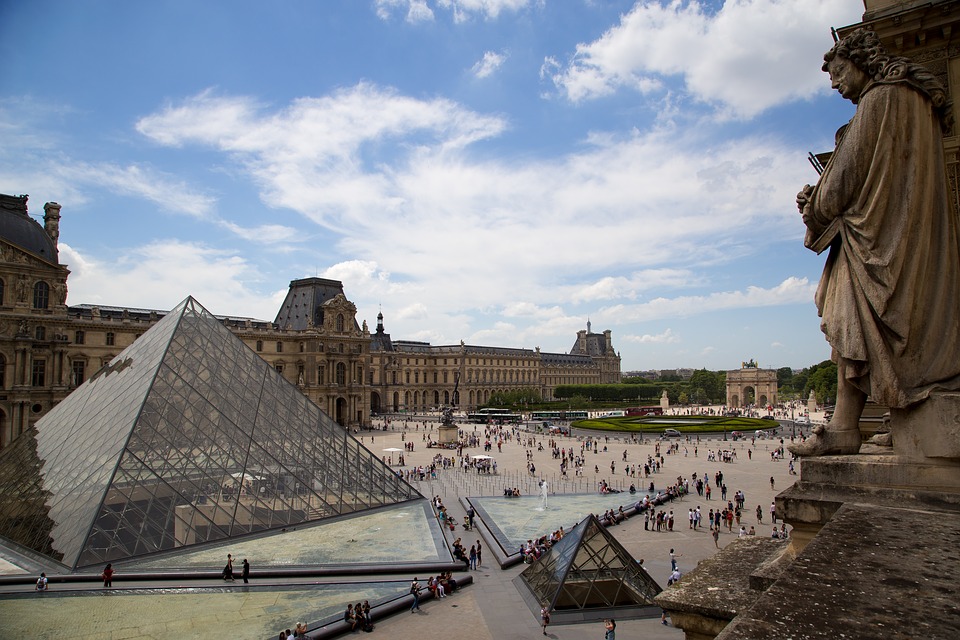 The building itself Louvre was built in 1190, at which time it served a defensive function, and later the rulers of France resided there. W 1793 saw the opening of the museum'sm, which is still located there today. The museum itself contains some 350,000 artifacts, but only 10% of the collected collection is open to the public.
The main entrance to the Louvre is the glass pyramid, constructed in the shape of the Pyramid of Cheops in Egypt. Made only of glass and metal, it was erected in 1989 r. It then became one of the most recognizable landmarks in Paris. It is a very popular place among tourists - it is usually where visitors like to take photos before they even go inside the Louvre.
Among the most famous exhibits of this museum include: Mona Lisa By Leonardo Da Vinci, Freedom leading the people to the barricades Eugene Delacroix, sculptures Venus de Milo, Nike of Samothrace, an excerpt from the Code of Hammurabi or Supper at Emmaus By Rembrandt van Rijn. Most of them are familiar not only to adults, but also to younger visitors, so a trip there will certainly not bore them.
3.Grevin Museum of Wax Figures
Address: 10 Bd Montmartre, 75009 Paris
Opening hours: Mon-Fri 10:00am-5:00pm, Sat-Sat 9:30am-6:00pm
Prices: 16-25 €
Date of creation: 1882 r.
What the attraction contains: a collection of wax figures - historical figures, celebrities, well-known personalities, politicians, but also fictional characters from fairy tales, movies, etc.
Website link: https://www.grevin-paris.com/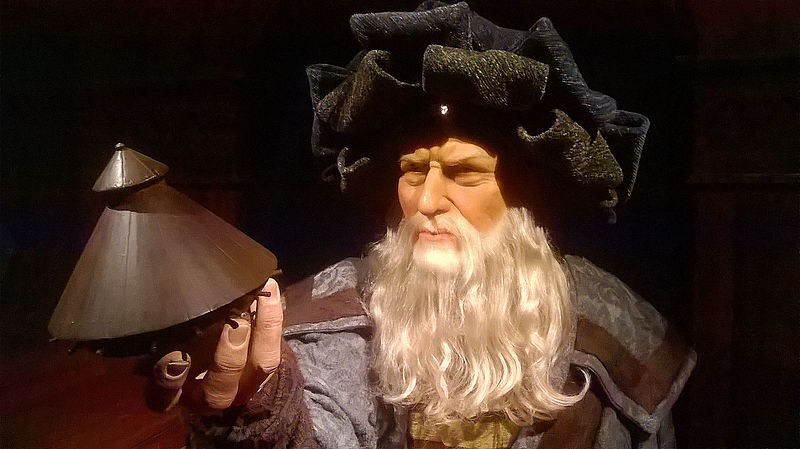 Grevin wax figure museum is the second most popular museum of its kind right after London's Madame Tuussauds. It was opened in 1882 r. and almost immediately made a furore, not only in Paris or France itself, but also throughout Europe.
It is located there more than 200 wax figures famous celebrities, athletes, politicians, painters, artists, writers, actors or filmmakers. In the museum we can also find many reconstructed scenes from French history. Among the figures there are such figures as: Albert Einstein, Alfred Hitchock, Mozart, Voltaire, Joan D'arc whether Louis XVI.
The youngest visitors are also able to find something for themselves there, as in addition to well-known or historical figures, there are also fictional ones among the exhibits. They include, among others: Esmeralda and Gavroche From Victor Hugo's novels, and even dog Idefix From the comic book series "Asterix and Obelix". It is worth knowing that in the same building we can also meet Grevin Theatre and Palace of Illusions, which is sure to be an added attraction when visiting the site, especially for the youngest.
4.Paris Zoological Park
Address: Av. Daumesnil, 75012 Paris
Opening hours: daily 09:30-20:30
Prices: €15-65
Date of creation: 1934 r.
What the attraction contains: a variety of animal species from around the world, there are 2,000 animals from 180 species.
Website link: https://www.grevin-paris.com/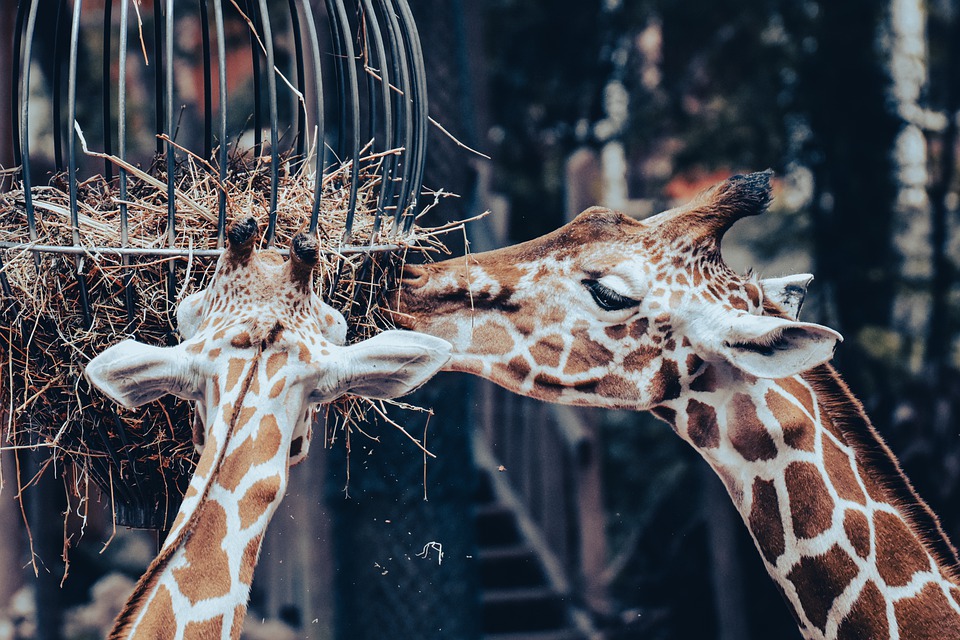 Paris Zoological Park has been operating since 1934 r. At the time, it was one of the few zoos where animals were not kept in cages, but roamed free range. This idea was achieved, thanks to the landscaping of the area in such a way that it replicated their natural living conditions. A symbol as well as a landmark of the zoo is the 65-meter high artificial rock.
In 2008, a decision was made to reorganize and renovate the park. It lasted six years, and the zoo was reopened in 2014. It is the only zoological park of its kind that has been completely rebuilt. After the renovation, we can meet in the Zoo divided into five biospheres: Patagonia, Sawanna-Sahel (Africa), Europe, Amazon-Guyana and Madagascar. The zoo has a kitchen for preparing meals for the animals and a veterinary hospital.
In the park itself you will find about 180 species of different animals, including but not limited to: monkeys (baboons, broad-winged macaws, woollies, katta lemurs), but also we can meet there lions, jaguars, penguins, rhinos, giraffes, otters, seals, lynxes, great anteaters and many others. In the park we have the opportunity to rental of a stroller, so visiting with a small child will be much more convenient.
5.Aquarium de Paris
Address: 5 Avenue Albert de Mun, 75016 Paris.
Opening hours: mon-nd 10:00-19:00
Prices: €13-20.5
Date of creation: 1867 r.
What the attraction contains: about 10,000 species of diverse fish housed in large aquariums.
Website link:  https://www.aquariumdeparis.com/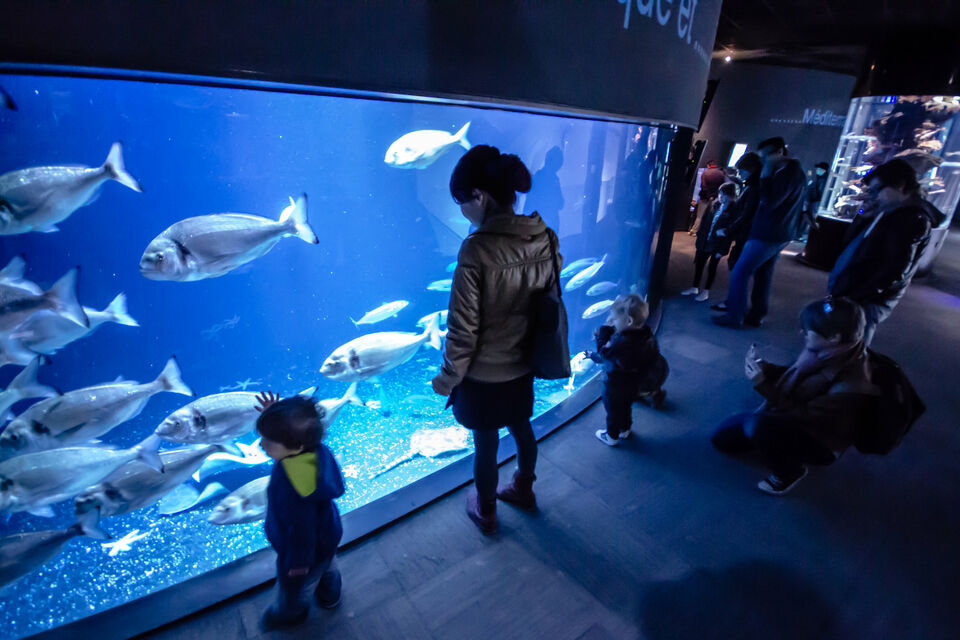 Aquarium de Paris, also known as Cineaqua is as much as 43 aquariums filled with 10,000 species of fish. The entire facility occupies approx. 3500 m2 . This building was erected as early as the year 1867. At the time, it consisted of 18 pools and was largely open-air. On the occasion of the World Exposition, it was expanded in 1937, and a major reconstruction of the facility began in 1985. The oceanarium reopened in 2005 and continues to operate in this form today.
At the Aquarium de Paris, we can find in turn: 7 Atlantic Ocean reservoirs ( with such fish as: mackerel, rays, for example), 8 Mediterranean reservoirs (There we can find, for example: apogoniums or sharps), Caledonian Reservoir, Pacific Barrier Reef Reservoir, Caribbean Reservoir i Guyan River Reservoir. It is worth mentioning that all tanks located in the oceanarium have a mapped environmental conditions close to the natural ones, so they are able to provide suitable living conditions for the various species of marine creatures.
As for ticket prices, everything depends on the type of ticket you want to purchase. It is worth knowing that for the permanent exhibition of the oceanarium free to enter: children aged 3 to 6, schoolchildren aged 6 to 18, and EU students who have not yet reached the age of 26.
6.Disneyland Paris
Address: Bd de Parc, 77700 Coupvray
Opening hours: daily 09:30-23:00
Prices: 62-105 €
Date of establishment: 1992 r.
What the attraction includes: two parks with more than 50 different attractions, a golf course, swimming pools.
Website link: https://www.disneylandparis.com/en-int/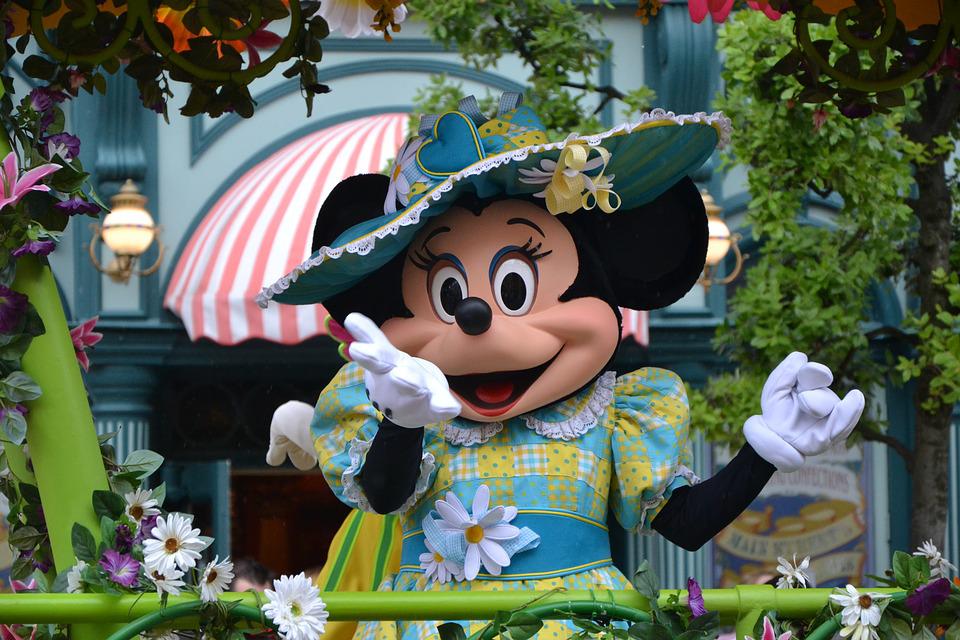 Disneyland Resort Paris is Walt Disney's fourth-ranked theme park. Despite being located outside the walls of Paris, it is probably the most visited attraction in France, especially by the youngest tourists. It was established in 1992. This park is close to 83 ha in area, where you will find 50 different attractions, almost 40 bars and restaurants, a whole lot of stores, swimming pools and a golf course.
Paris Disneyland consists of exactly two theme parks, viz. Disneyland Park and Walt Disney Studio. The first is as many as 5 themed lands -. Main Street (a typical American town), Fantasyland (Sleeping Beauty Castle, numerous merry-go-rounds and more), Frontierland (referring to the Wild West), Adventureland (You'll find Pirates of the Caribbean, for example), Discoveryland (land of scientific discovery).
In the second park - Walt Disney Studio We can see with our own eyes how animated films are made. And also enjoy the many attractions offered by this place like the falling elevator in the haunted hotel Tower of Terror.
7. Jardin D'Acclimatation Amusement Park
Address: Bois de Boulogne, Rte de la Prte Dauphine à la Prte des Sablons, 75116 Paris.
Opening hours: Mon-Fri 10:00-18:00, Sat-Sat 10:00-19:00
Prices: €4-120
Date of creation: mid-19th century
What the attraction includes: a funfair including a mini zoo.
Website link: https://www.jardindacclimatation.fr/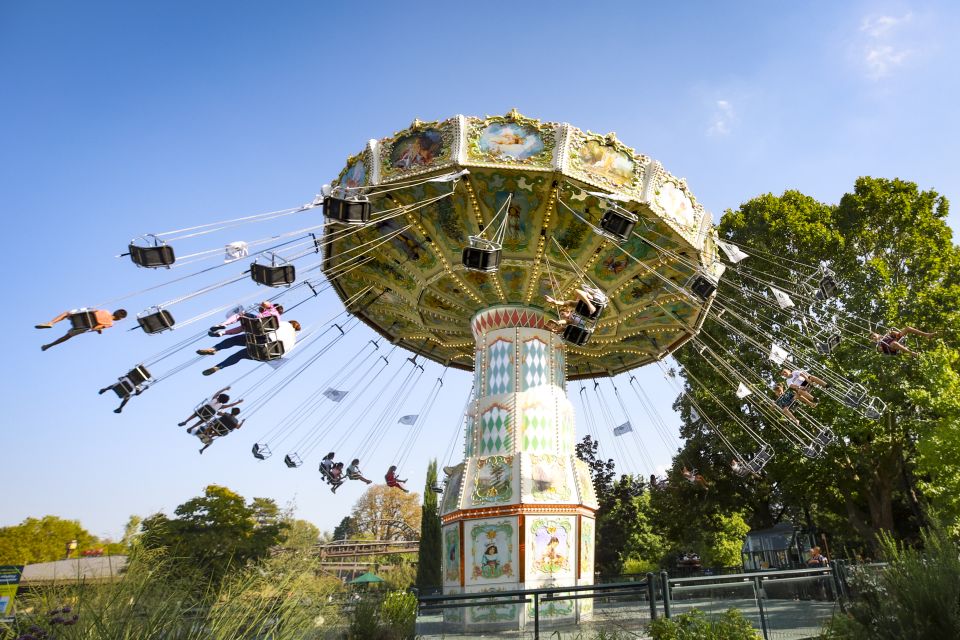 Jardin D'Acclimatation Amusement Park is an amusement park located just outside Paris. In addition to the numerous attractions characteristic of such a place, you will find a vast garden and a mini Zoo. The facility was built in mid-19th century. Even then, you could admire the various animals in the garden, such as giraffes and kangaroos.
In addition to the plethora of merry-go-rounds, swings, etc. at Jardin D'Acclimatation, we can actively and pleasurably spend time at the completely free attractions that are part of the park. These include: Indiana Jones-style park, numerous swings, ropes, fountains and much more.
Not only kids will find something for themselves here, the park's creators have not forgotten about adult visitors. The garden of this park alone will impress anyone, and it is worth mentioning that there are several of them here (such as the Korean garden). The prices are quite affordable, but it should be remembered that in addition to the entrance fee, you also pay for each separate attraction of the park (except for the zoo and gardens, which are free).
8. Chocolate Museum
Address: 28 Bd de Bonne Nouvelle, 75010 Paris.
Opening Hours: 10:00-18:00
Prices: 8-11 €
Date of creation: 2010 r.
What the attraction includes: a tour of the museum, a workshop where you make your own chocolates.
Website link: https://www.museeduchocolat.fr/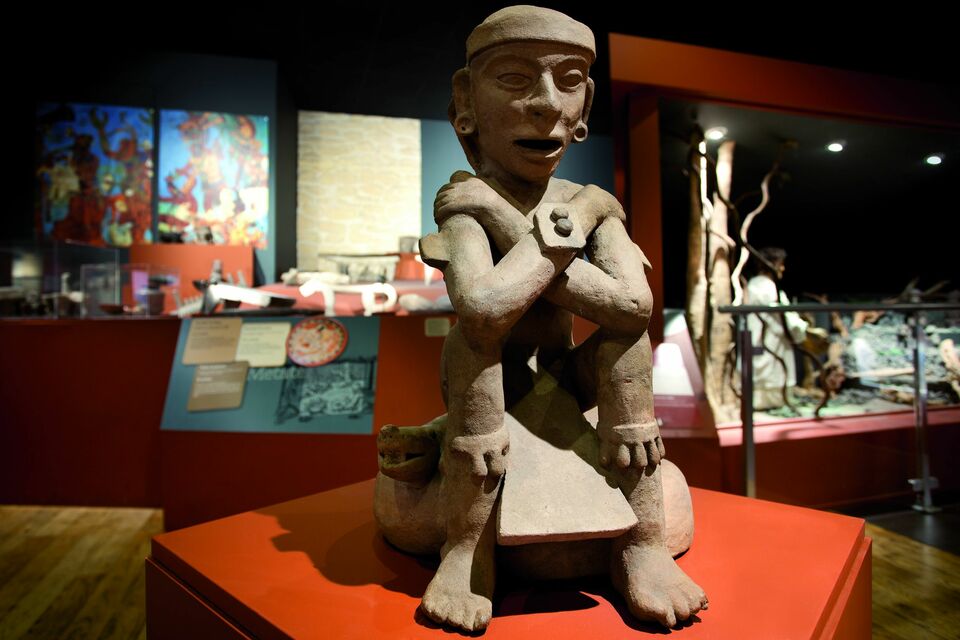 Chocolate Museum in Paris is located in the 8th arrondissement of Paris and was opened in the 2010 year. It was the 3rd ranked museum Chocolat Story Right after Prague and Brussels. In addition to the permanent exhibition, the museum also holds temporary exhibitions and classes where visitors can make their own chocolates.
This museum consists of three parts. The first of these - Cocoa in pre-Columbian civilizations, presents us with various objects used to grow and process cocoa, we will also learn what place cocoa held in the beliefs of the time. The second part, which is The importation of chocolate into Europe by Spanish colonists - There we will learn about the recipes used then and the tools used to drink hot chocolate. The last part is dedicated to the place of chocolate in the modern world. In the underground of the museum we can see chocolate sculptures, including, for example. chocolate Eiffel Tower.
In addition, besides just visiting the museum, it is worth taking part in the 45-minute workshop, During which we can make chocolates ourselves. This is incredible fun, especially for the youngest, who may be a little bored just looking at the exhibits.
9. Aquaboulevard Water Park
Address: 4 Rue Louis Armand, 75015 Paris
Opening hours: Mon-Thu 09:00-23:00, Friday 09:00-00:00, Saturday 08:00-00:00, Sunday 08:00-23:00
Prices: €20-37
Date of creation: 1989 r.
What the attraction includes: a swimming pool complex, water attractions - slides, water whips, saunas, Turkish baths and many other attractions.
Website link: https://www.aquaboulevard.fr/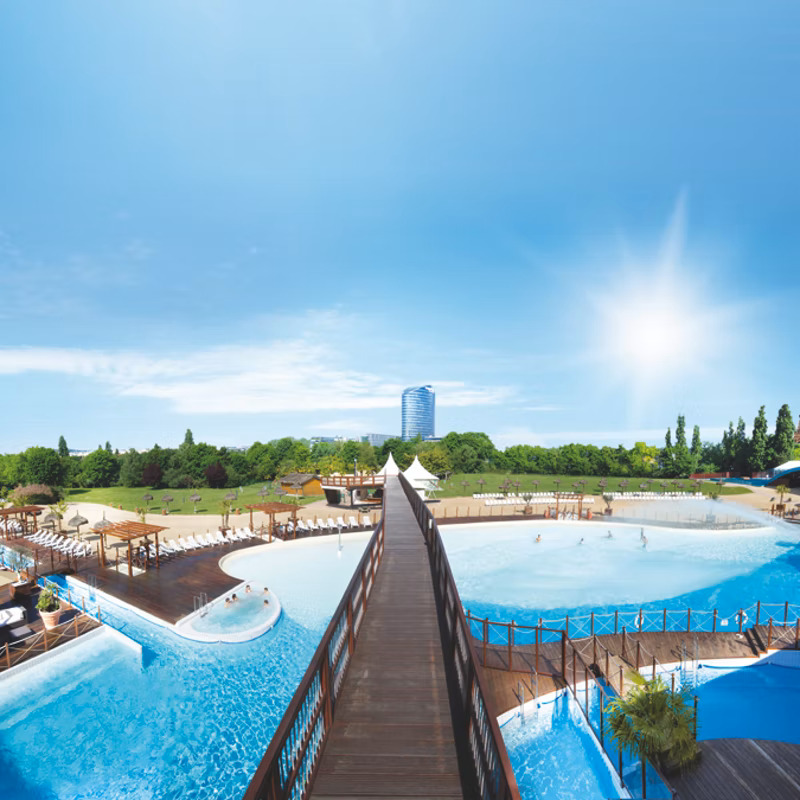 Park aquaboulevard is a complex of pools and water attractions. The area of the park is as much as 7000 m2 , making it the largest such facility in the region Île-de-France. Aquaboulevard was opened in 1989 r. and was the largest such attraction in Europe at the time.
In addition to pools, the park also offers a host of other water attractions that will appeal to the most demanding amateurs of such places. In the offer of Aquaboulevard we can find, among others: Water spouts, geysers, saunas, Turkish baths, Jacuzzi, water slides. In addition, fans of extreme thrills can try themselves on the wake board Or jump on a string of water.
However, the attractions that attract the most attention are waves, Which look and have strength like in the real sea. They appear evenly every 30 minutes and are announced by sound signals, from which we also learn about the strength of the incoming wave. Another noteworthy attraction is whale-slide, inside of which we can enter and see the full anatomy of this marine animal - see its heart up close, for example.
10th City of Science & Industry (Cite Des Sciences Et De L'Industrie).
Address: 30 Av. Corentin Cariou, 75019 Paris
Opening hours: Tues-Sat 09:30-18:00, Sunday 09:30-19:00
Prices: €9-12
Date of creation: 1986 r.
What the attraction contains: exhibits on scientific fields, such as mathematics, biology, but also art and culture.
Website link: https://www.cite-sciences.fr/fr/accueil/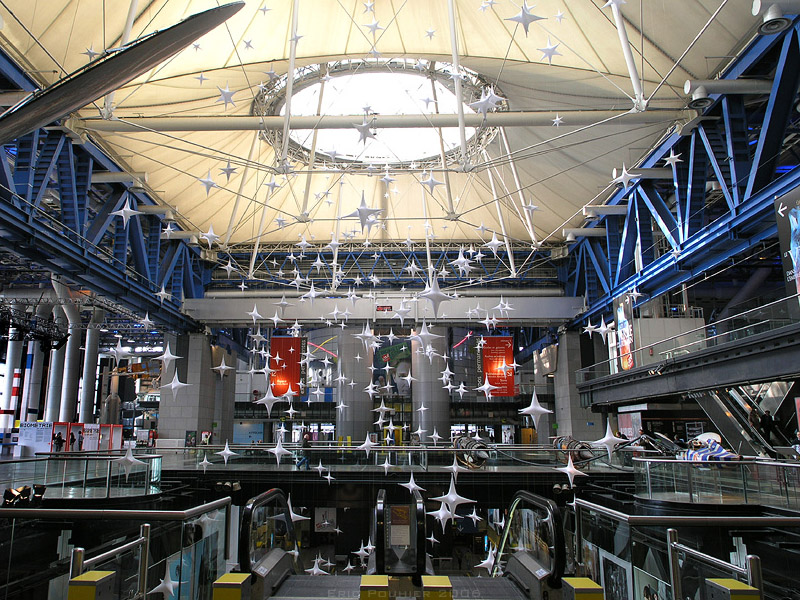 City of Science & Industry is the largest museum of its kind in Europe. It was opened in 1986 and almost immediately gained the favor of tourists. Each year this unique place is visited by an average of 5 million people from all over the world. Interestingly, the museum building itself was converted from an old slaughterhouse.
In addition to the museum itself, the site includes planetarium, a submarine, a library, an area for the youngest visitors, and a cinema of Louis Lumière. As for the museum itself, it consists of a number of rooms and exhibitions. The main site of the museum is Explora - It is there that we can find sections devoted to the queen of sciences Math, but also to images, sounds, the ocean, energy and much more.
Another interesting place in the City of Science & Industry is the so-called "City of Science". Le Carrefour numérique, which literally means "numerical intersection". There, both older and younger explorers can face the various mathematical issues. Throughout the museum there is something for not only adults, but especially kids, who can learn a lot through play.